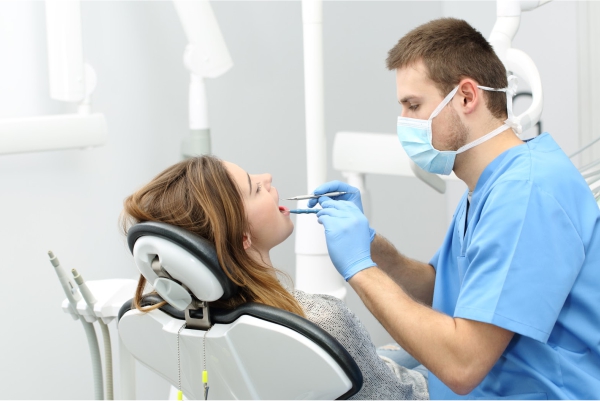 Advanced dental procedures utilize cutting-edge technology, techniques, and materials to deliver superior results, improve oral health, and enhance the overall patient experience.
One of the primary significances of advanced dental procedures is their ability to address complex dental issues that may not have been effectively treated in the past. Whether it's replacing missing teeth with dental implants, correcting misalignments with clear aligners, or restoring damaged teeth with advanced restorative techniques, these procedures offer tailored solutions for individual patient needs.
Advanced dental procedures also focus on improving the longevity and durability of dental restorations. The use of advanced materials, such as ceramic or zirconia, ensures that restorations like crowns, bridges, and veneers not only look natural but also provide long-lasting functionality. This means that patients can confidently enjoy their restored smiles, knowing that their dental work is designed to withstand the test of time.  
Advanced Dental Procedures: Pushing the Boundaries of Modern Dentistry
In recent years, advancements in dental technology and techniques have revolutionized the field of dentistry, allowing for the development of sophisticated procedures that provide superior results and improved patient experiences. These advanced dental procedures encompass a range of treatments designed to address complex dental issues, restore oral function, and enhance smile aesthetics.
One such advanced procedure is dental implant surgery, which offers a permanent solution for replacing missing teeth. Dental implants are titanium posts that are surgically placed into the jawbone, serving as artificial tooth roots. They provide a sturdy foundation for dental restorations, such as crowns, bridges, or even full arch prosthetics. With their natural look, feel, and function, dental implants have become the gold standard for tooth replacement, providing patients with restored confidence and oral functionality.
Another cutting-edge technique is the use of clear aligners, such as Invisalign, for orthodontic treatment. Clear aligners are custom-made, removable trays that gradually straighten teeth without the need for traditional metal braces. This discreet treatment option has gained popularity among both teens and adults due to its convenience and aesthetic appeal. Clear aligners offer greater comfort, easier maintenance, and shorter treatment duration, making orthodontic treatment more accessible and comfortable for patients.
Laser dentistry is yet another breakthrough in advanced dental procedures. Using laser technology, dentists can perform a wide range of treatments, including gum disease management, gum reshaping, and even cavity removal. Laser dentistry offers several benefits, such as reduced discomfort, minimal bleeding, and faster healing times. Additionally, the precision and accuracy of laser treatment allow for conservative tissue removal and preservation of healthy tooth structure. 
Digital dentistry and CAD/CAM technology have also transformed the way dental procedures are planned and executed. Digital impressions and 3D modeling enable dentists to create precise restorations, such as crowns, veneers, and bridges, with greater accuracy and efficiency. The use of computer-guided systems in implant placement ensures optimal implant positioning and predictable outcomes.
These advanced dental procedures represent the forefront of modern dentistry, pushing the boundaries of what is possible in oral care. By harnessing the power of technology and innovative techniques, dental professionals can provide patients with superior treatments, improved outcomes, and enhanced oral health. Whether it's restoring a confident smile with dental implants, aligning teeth discreetly with clear aligners, or benefiting from the precision of laser dentistry, advanced dental procedures are paving the way for a new era of dental excellence.
Exploring advanced dental treatments can lead to remarkable improvements in your oral health and overall well-being. Whether you are seeking a permanent solution for missing teeth, a more discreet orthodontic option, or a minimally invasive approach to restorative dentistry, at Marinaside Dental Clinic you can ensure the best dental care for you and your family with the help of our advanced procedures and can address your specific dental concerns with precision and efficiency. Our team of skilled professionals is dedicated to delivering exceptional results while prioritizing your comfort and satisfaction throughout your treatment journey. Schedule a consultation with our knowledgeable dental team today.